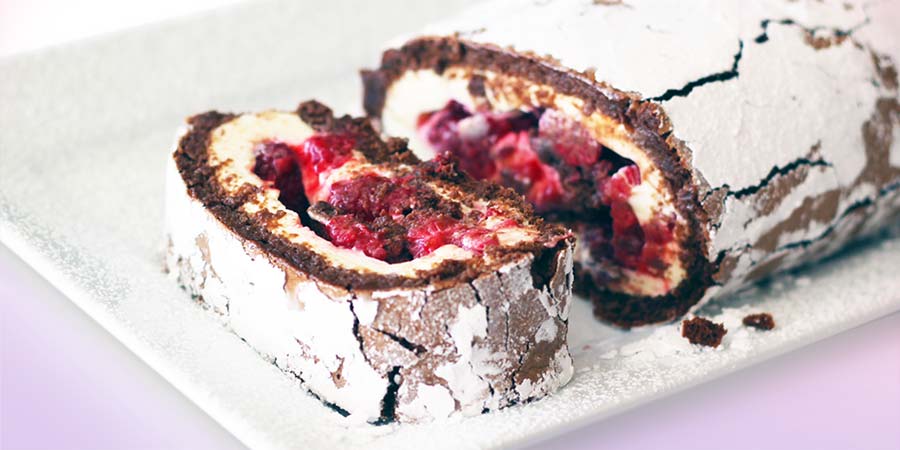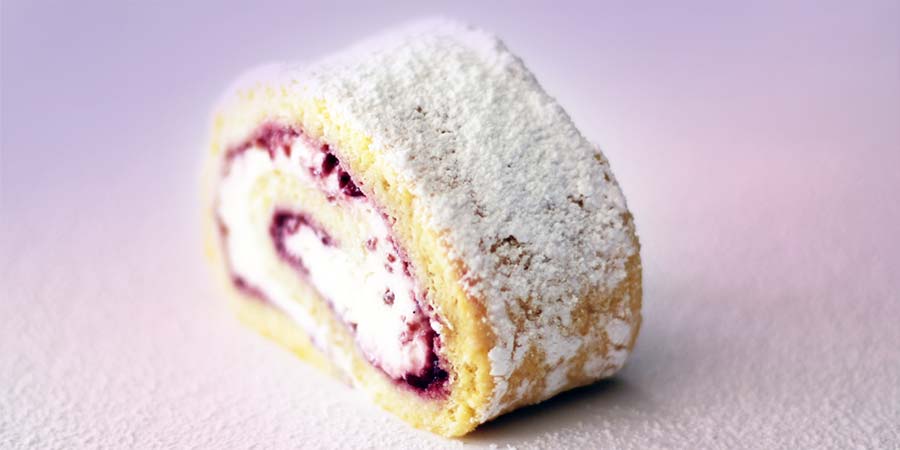 Roulade
Flourless Chocolate Roulade
Available everyday at our Morningside Store and Fri, Sat at our Northgate and Redcliffe Store
Also available as pre-order only – Vanilla Sponge Roulade –  filled with fresh cream and a choice of Jam, Caramel, Lemon or Passionfruit Curd.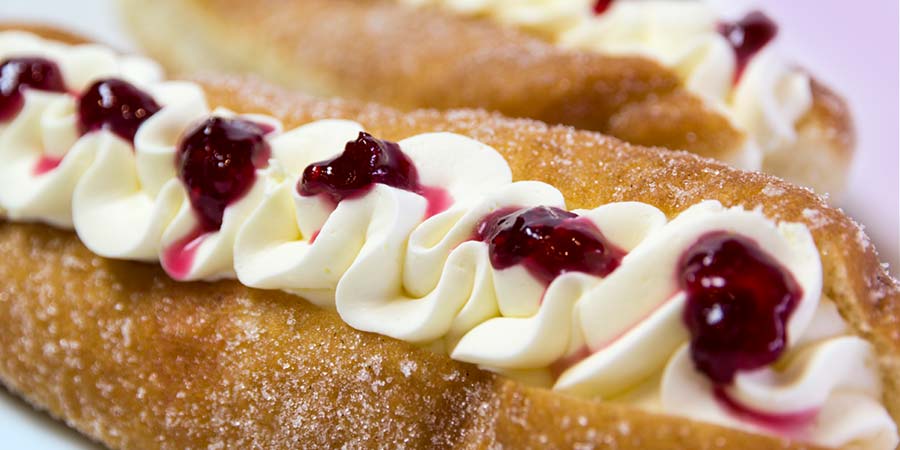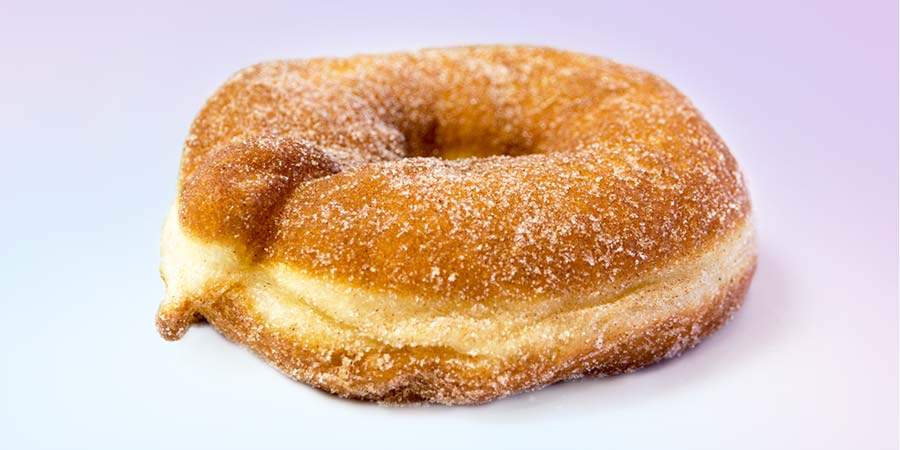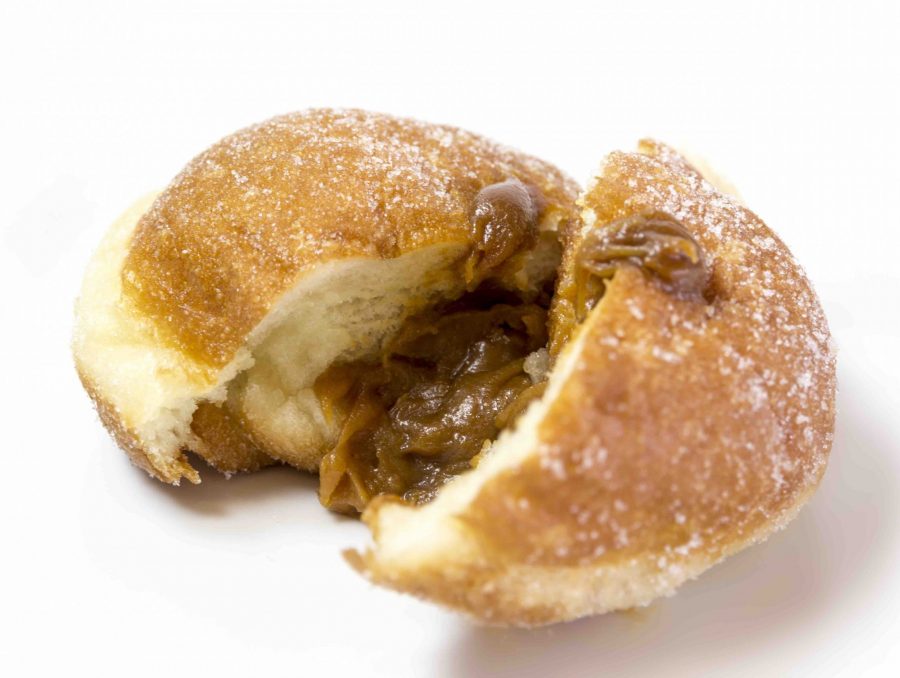 Donuts!
Try our European inspired range of delicious donuts including:
Salted Caramel, Chocolate Custard, Grainge Raspberry Jam, Vanilla Custard, Strawberry Fresh Cream, Salted Caramel and Cream, Jam and Cream, Cinnamon Rings
All egg free, (except for fillings) delicious and full of flavour.
Flavours shown vary weekly and new flavours in-store every week!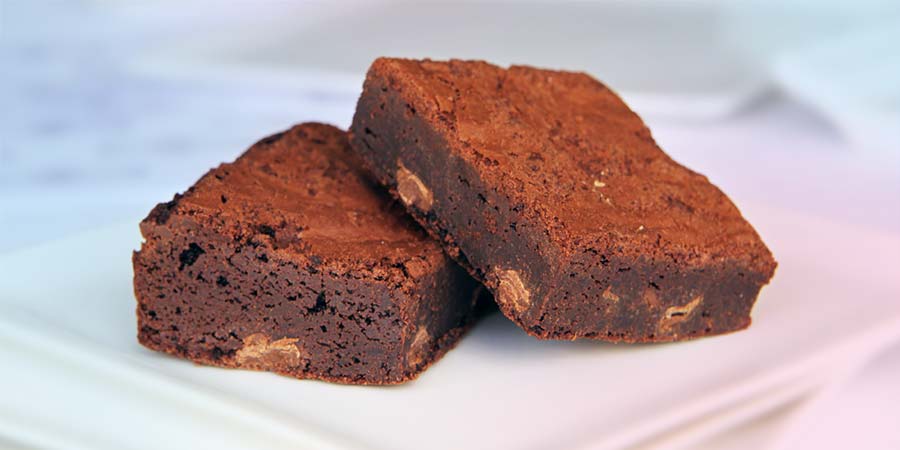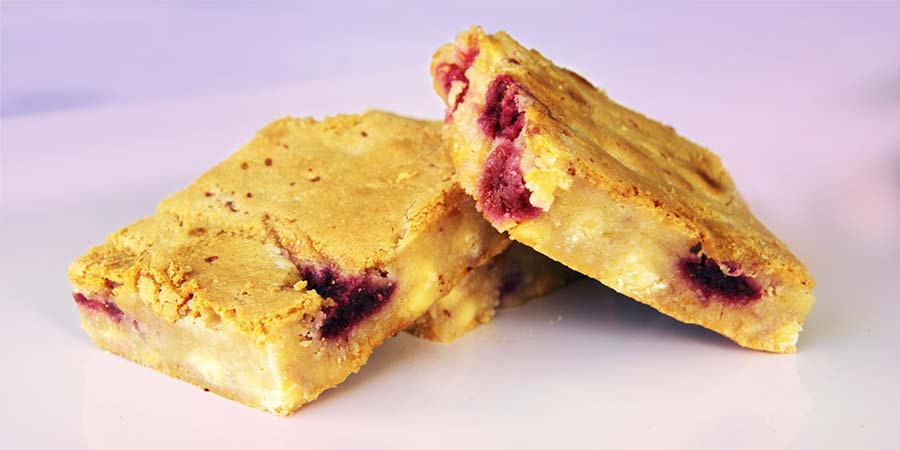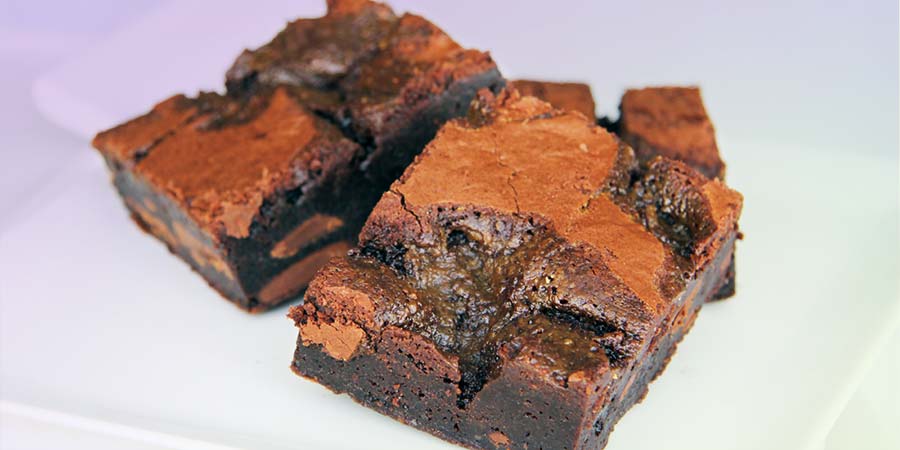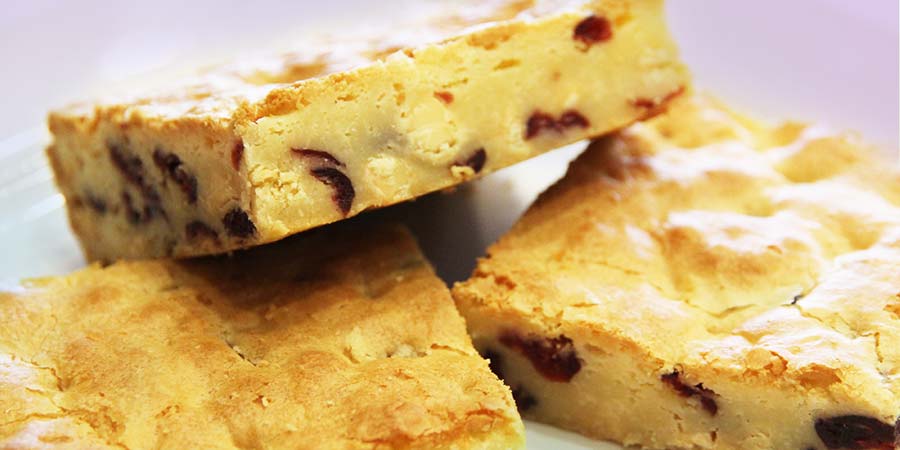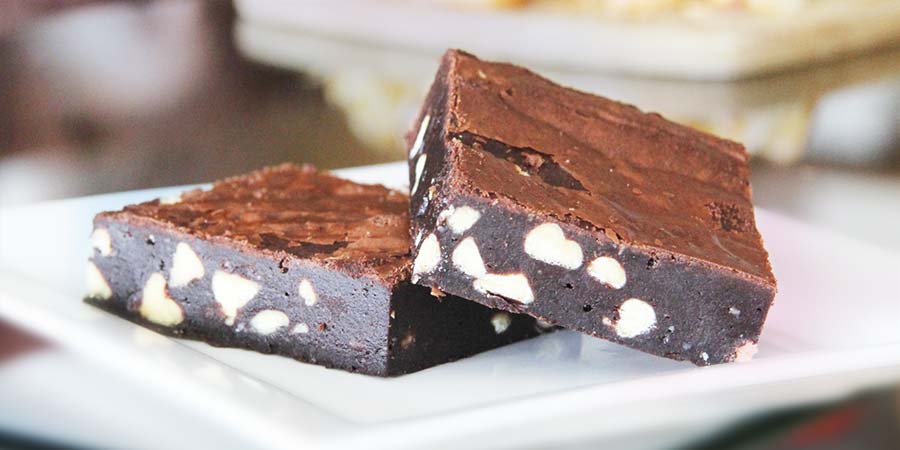 Brownies and Blondies!
Brownie varieties available every day.
Flourless Salted Caramel Brownie, Flourless Double Chocolate Brownie, Flourless White Chocolate & Raspberry Blondie and our original Double Chocolate Brownie with white chips
Friday is Brownie Day with discounted prices and a different flavour each week.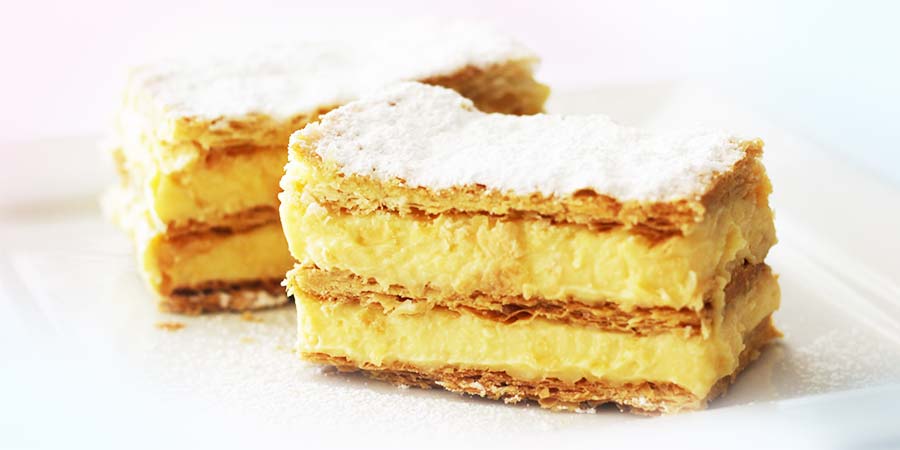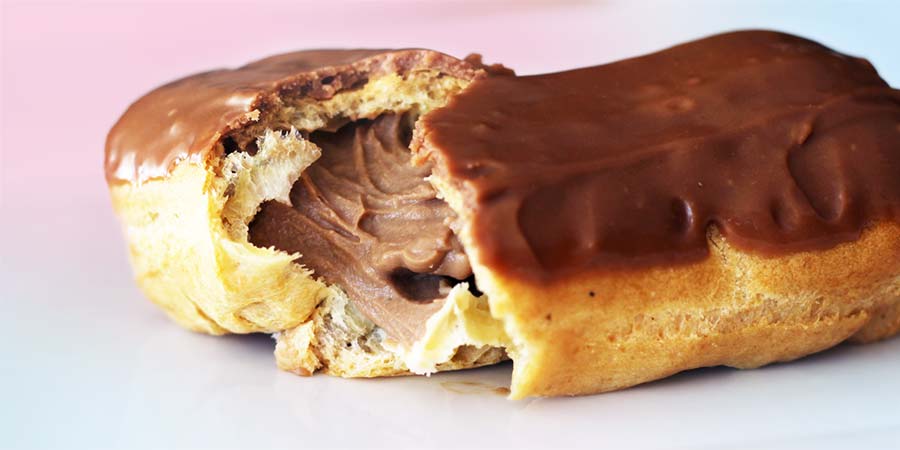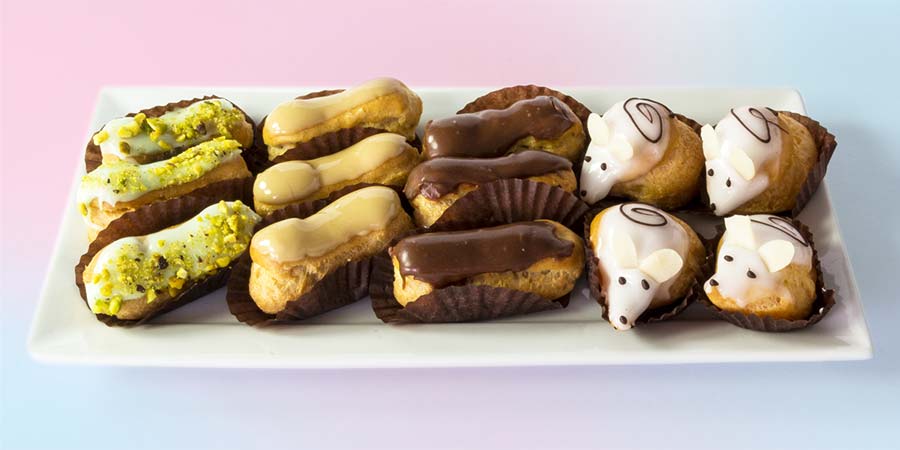 Vanilla Slice, Eclairs, Profiteroles!
Vanilla Slice (Mille-feuille) – Layers of light flaky pastry with rich vanilla custard.
Also available as 25cm or 35cm slab! (Made to order only, minimum 2 days notice required).
Eclair – A light choux pastry filled with your choice of fresh chantilly cream (standard size only), chocolate or vanilla custard (Morningside only flavour). Available in standard and mini sizes.
Flavours vary.
Parisian Mouse – Filled with creamy custard – the kids will love these and love you!
Fresh Cream & Berry Profiterole – Light profiteroles filled with a fresh chantilly cream and topped with berries.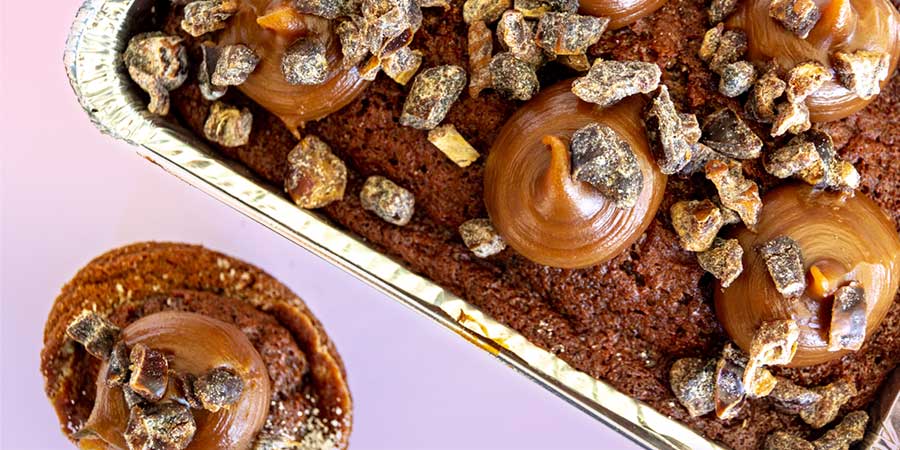 Winter Puddings
Sticky Date Pudding
Bread and Butter Pudding – A lightly spiced, silky egg custard made even better with the addition of our croissants.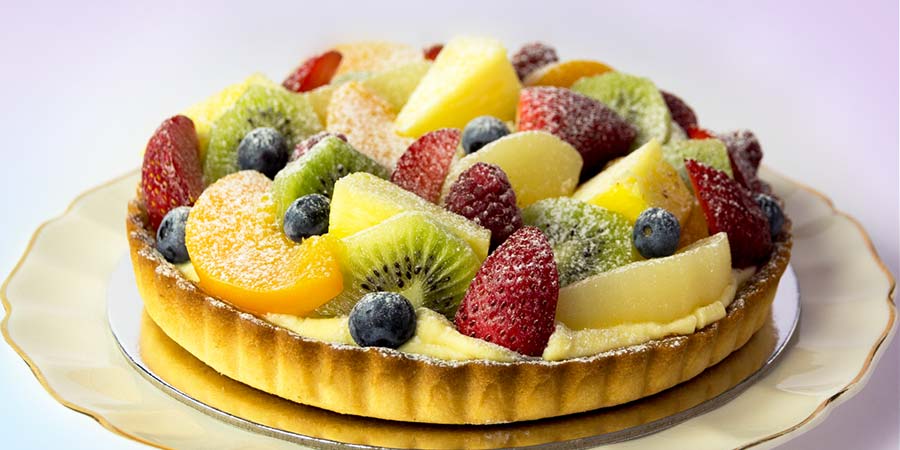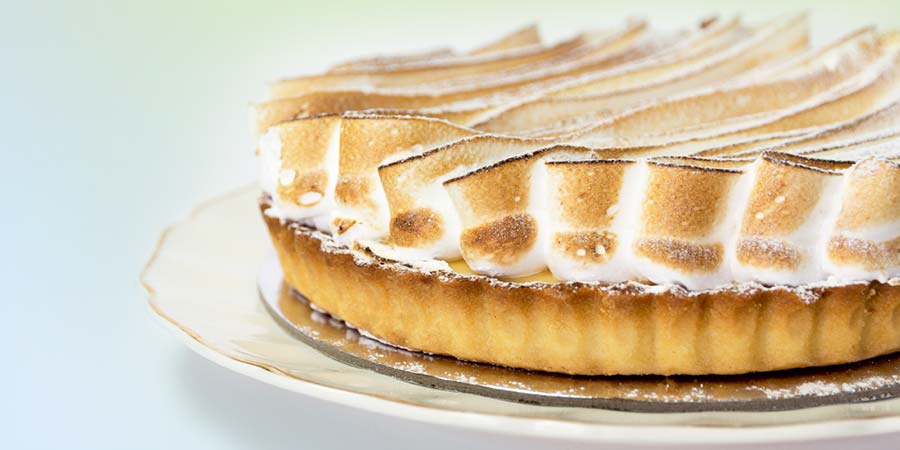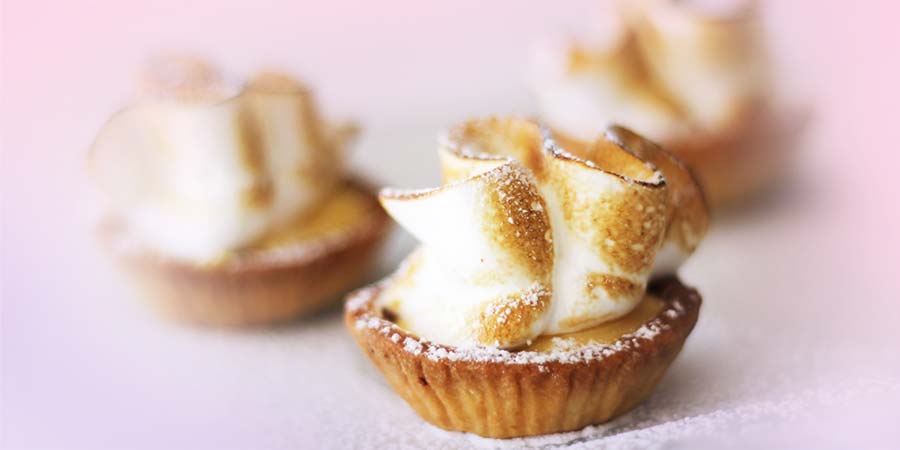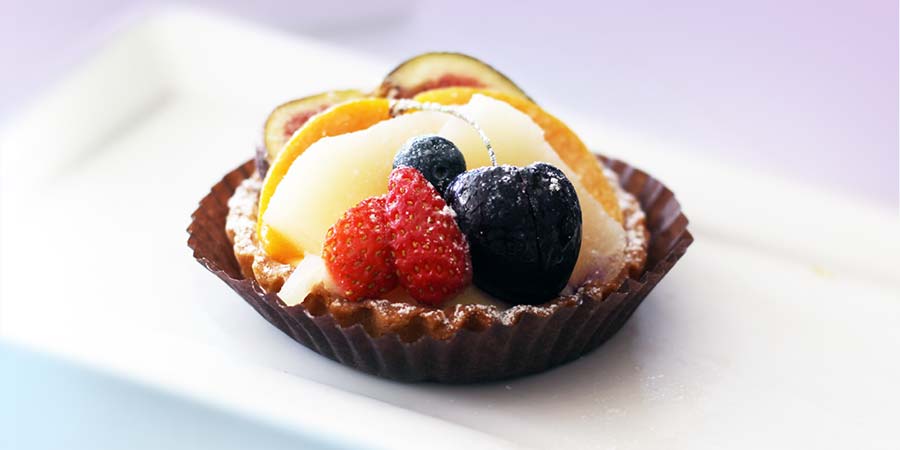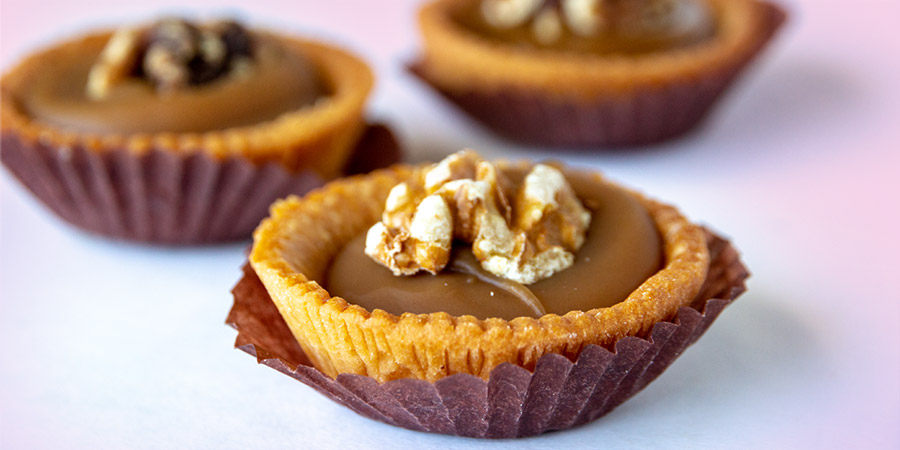 Traditional Tarts
Fruit Tarts
Shortcrust pastry filled with creamy custard, topped with seasonal fruits such as blueberries, raspberries and strawberries. Available in three delicious sizes, Midi, Regular and Mini.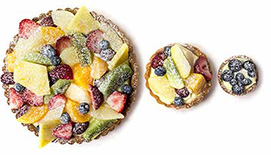 Lemon Meringue Tart – Sweet Italian Meringue perfectly balanced with our tarte citrus filling. Available in three delicious sizes, Midi, Regular and Mini.