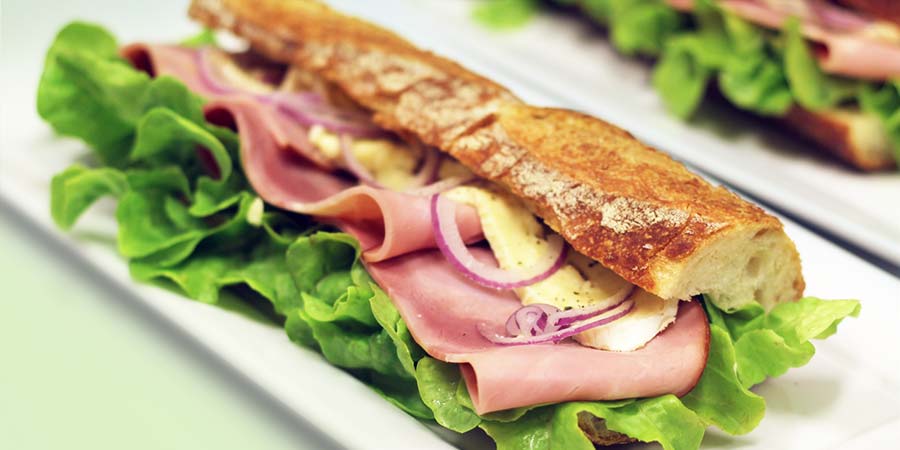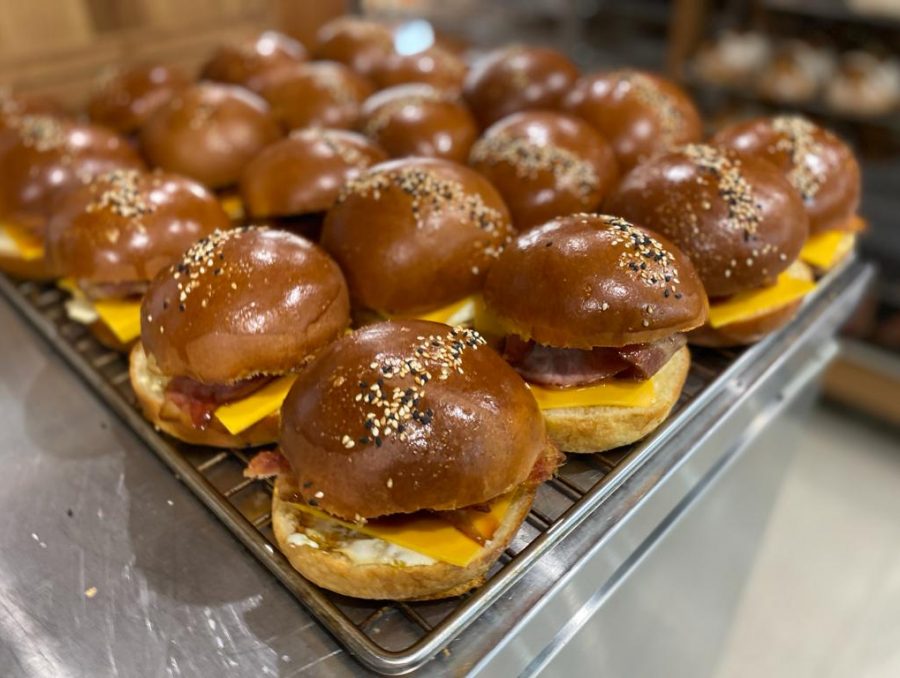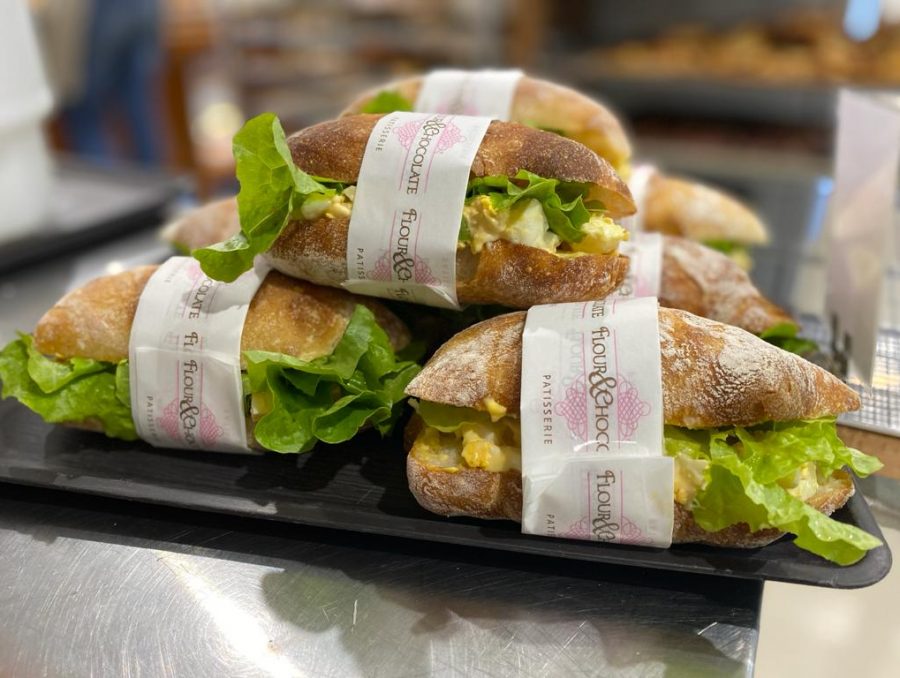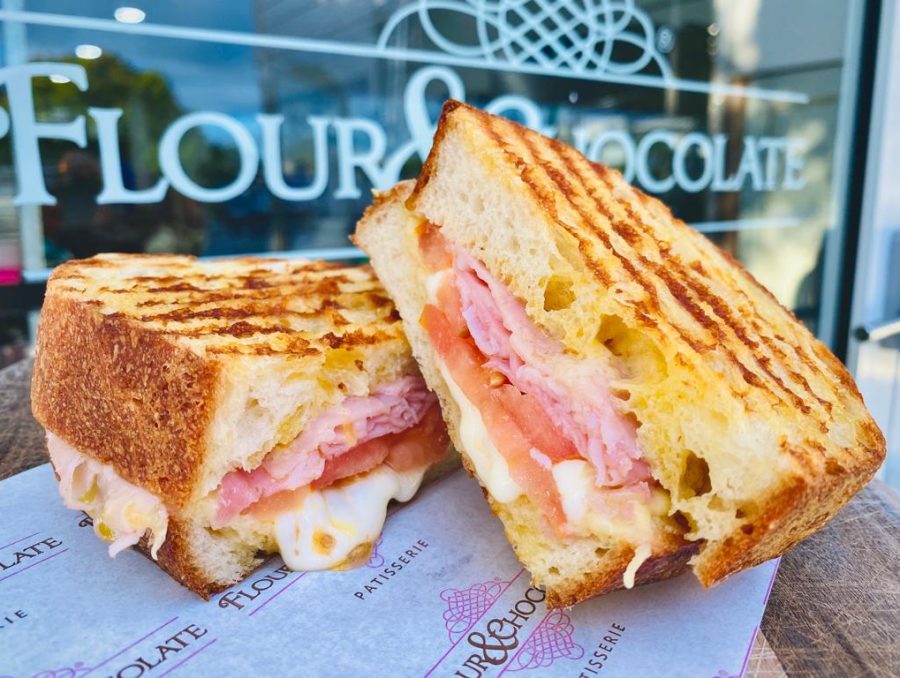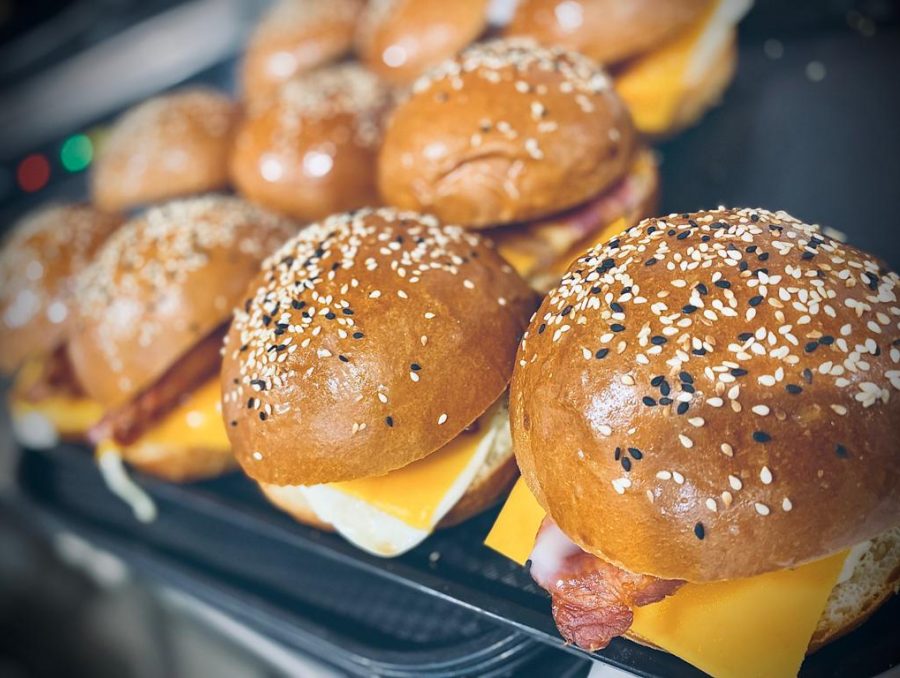 Fresh Sandwiches
Freshly made Tuesday to Saturday in store, including:
Classic Egg Salad – House-made egg aioli, mixed with fresh herbs and green oak lettuce on our rustic ciabatta rolls.
Ham & Brie – Ham, Adelaide Hills brie, red onion, oak lettuce with house made onion marmalade on our crisp Baguette.
Breakfast Brioche – Fried egg, bacon, house-made BBQ sauce, American red cheddar with aioli on our Brioche Roll
Vegetarian Turkish – Roast Eggplant, preserved Lemon and Mint Labneh, freshly sliced Tomato and Rocket on Turkish Roll
Salame Milano Special – Premium Salame Cotto, Shaved Ham, Tasty Cheese, Pickles, Tomato, Baby Spinach, Olives on Sourdough
Other varieties available, vary weekly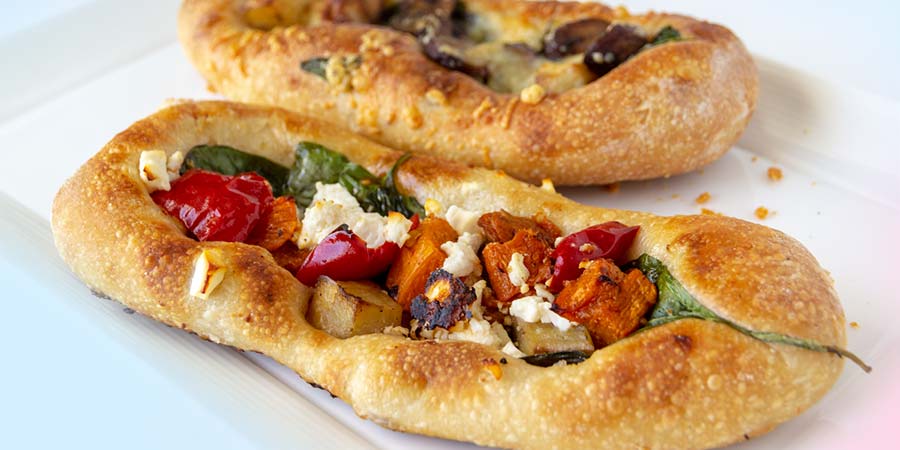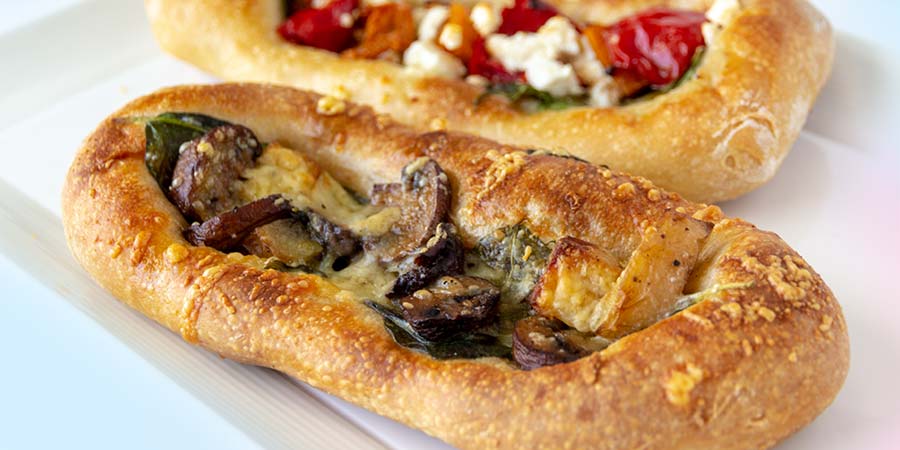 Foccacia!
Perfect for morning tea nibbles and great as a side for lunch or dinner.

Our famous focaccia are made using Australian olive oil, locally sourced roast vegetables, salumi and cheeses.
Toppings include: Mediterranean, Olive & Feta, Mixed vegetable & Feta, Pumpkin & Feta, Bacon Potato & Cheese and Mushroom & Ricotta.
Northgate Store – Small focaccia available everyday, large size available Saturday only.

Redcliffe Store – Small focaccia available everyday.
Morningside Store – Small and large sizes available Saturday only.

Sausage Rolls
MINI SAUSAGE ROLLS – Perfect for kids parties – Made to order (minimum 6)
BEEF AND BACON SAUSAGE ROLLS – Our Beef and Bacon Sausage Rolls are made using the best quality ingredients encased in a buttery and delicious puff pastry. Baked to perfection, a daily shop favourite.
PORK AND FENNEL SAUSAGE ROLLS – A classic Pork sausage roll with a hint of fennel and apple. Deliciously encased within our hand made, buttery  puff pastry.
Available Everyday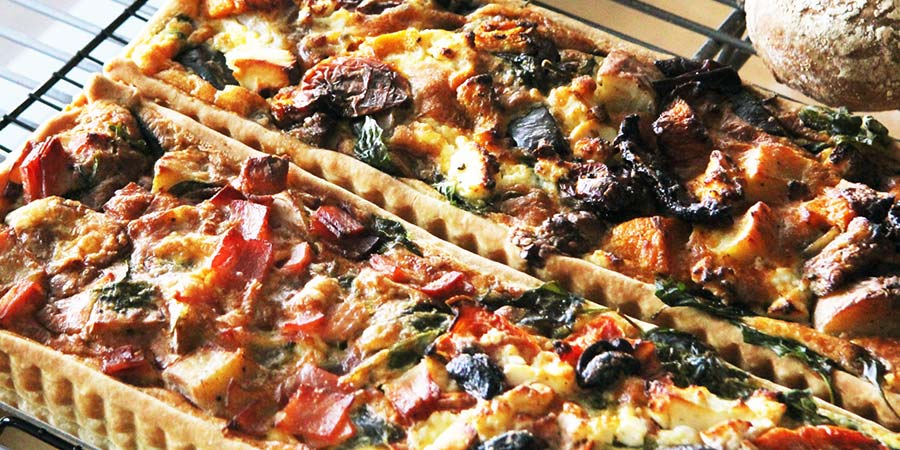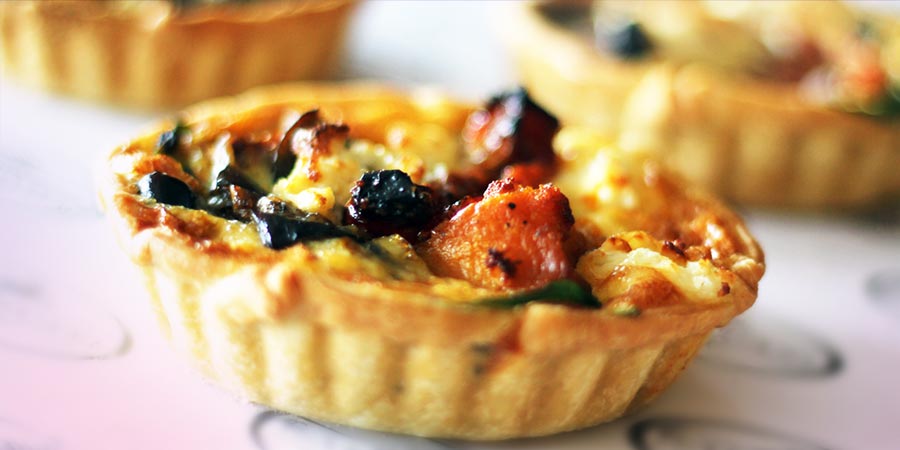 Hand Made Quiche
Hand made in our own kitchen
Individual Quiche using seasonal produce – Bacon and tasty cheese, Roasted vegetables and feta, Swiss mushrooms and ricotta, Pumpkin and feta. Four delicious flavours available each day.
Mini Quiche – Made to order (minimum 12).
Long Savoury Quiche– Available in-store or made to order.
We also offer half flavours and vegetarian options.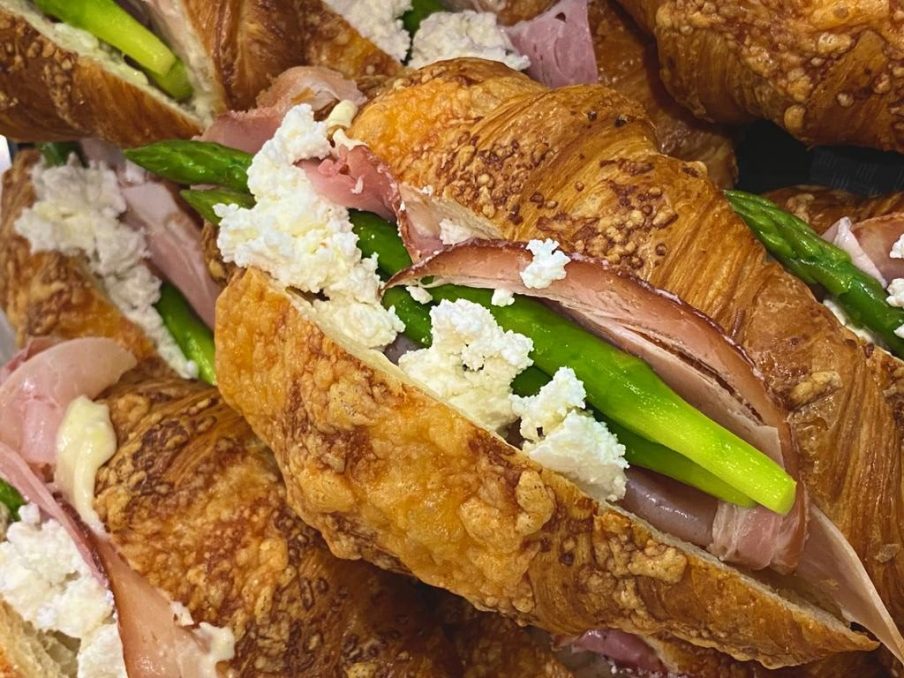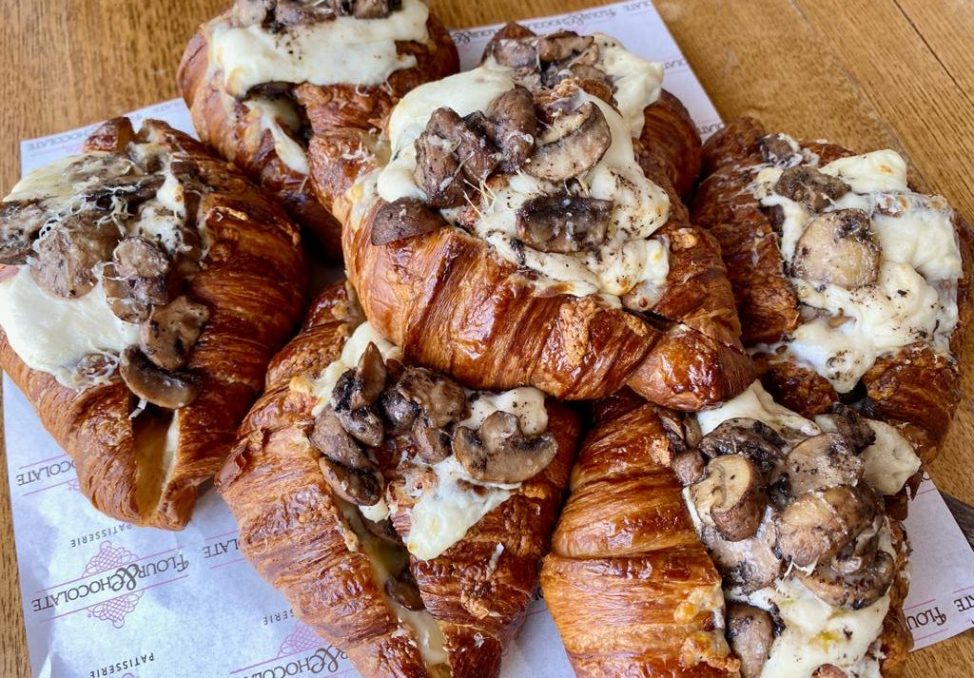 Croque Monsieur
Our delectable French treat, using in-house made croissants filled with an array of flavours and topped with cheeses.
Our standard flavours typically include ham and béchamel sauce, a Swiss truffled brown mushrooms or a pulled pork with pickle
Flavours may vary.