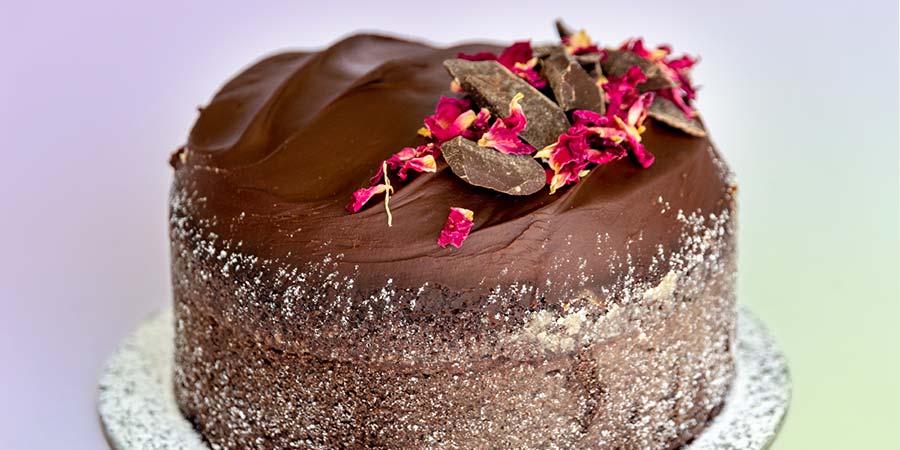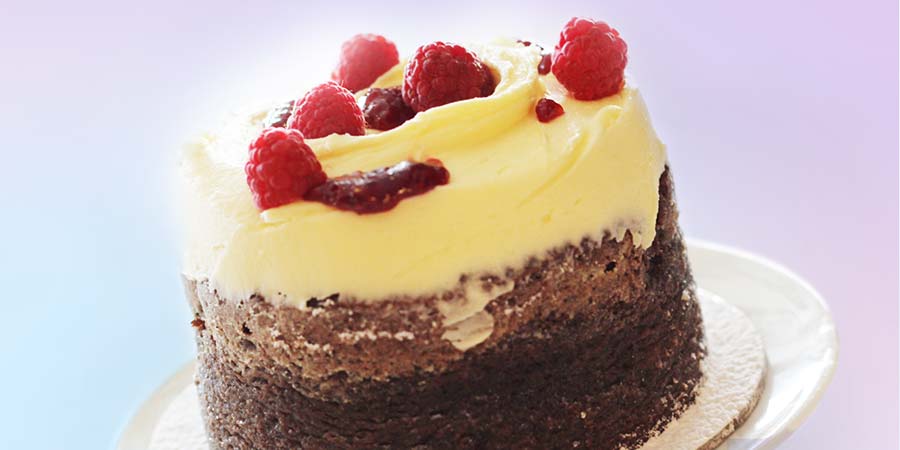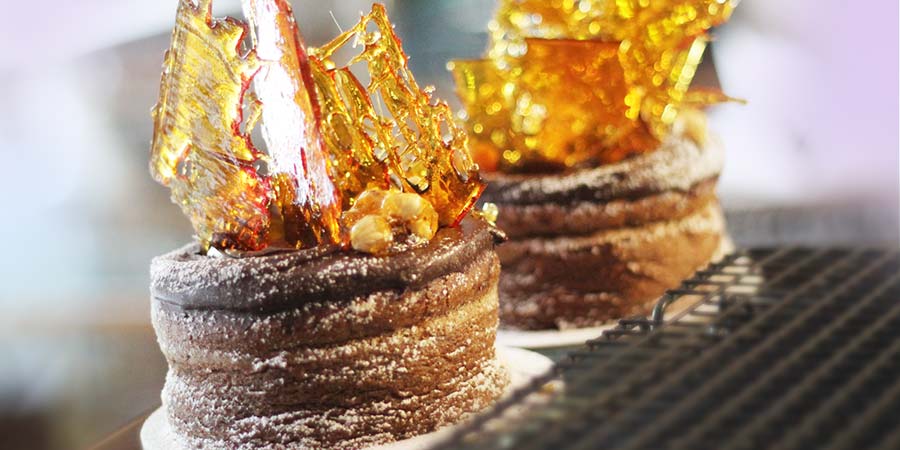 Chocolate Cakes
Flourless Chocolate Raspberry & Hazelnut – A rich and dense flourless cake made with chocolate and hazelnut meal, topped with dark chocolate ganache, raspberries & toffee shards.
Flourless Chocolate & Hazelnut – A rich and dense flourless cake made with chocolate and hazelnut meal, topped with dark chocolate ganache & toffee shards.
Classic Chocolate – A deliciously decadent chocolate cake lavished with dark chocolate ganache frosting and glorious silver pearls.
Raspberry Velvet – A shop favourite A light chocolate cake with raspberries folded through and topped with cream cheese frosting.
Turkish Delight – A rich chocolate cake with a layer of Turkish delight and just a hint of rosewater. Topped with dark chocolate ganache and glorious Turkish delight pieces.
Flourless Vegan Chocolate Cake
Scroll down for serving sizes, prices and how to order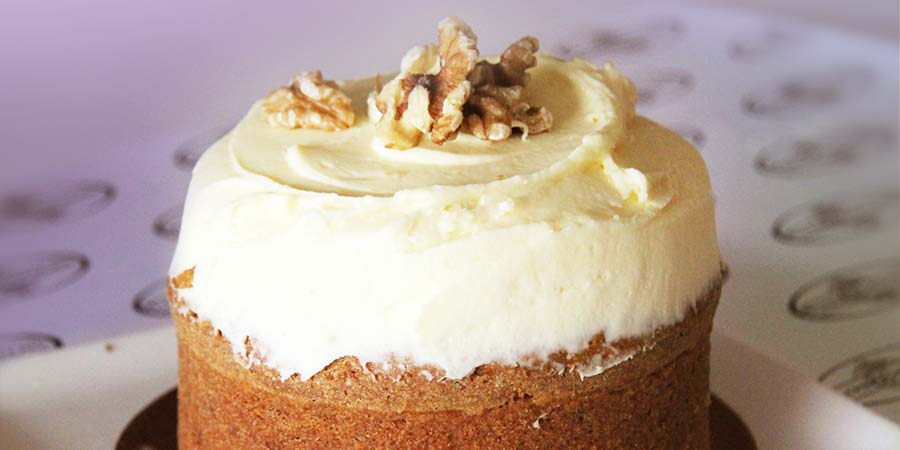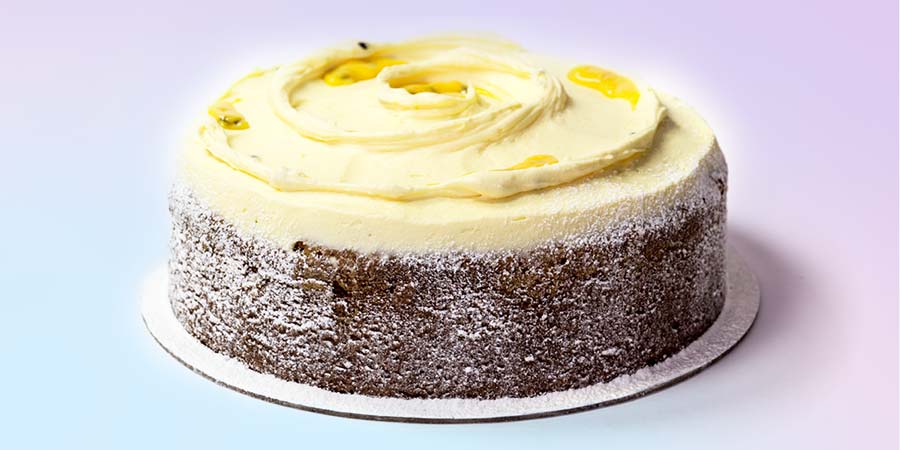 Traditional Cakes
Perfect for any celebration and available in various sizes
Traditional English Buttercake – A beautifully rich buttercake covered with your choice of butter icing, chocolate butter cream, lemon, raspberry, boysenberry, vanilla bean, salted caramel or passionfruit). Also available as a gluten free option.

Carrot & Walnut – A very moist & subtle blend of carrots, spices & toasted walnuts with a cream cheese icing and more toasted walnuts. Available in bar cakes, small round and midi sizes.
Flourless Vegan Tea Cake
Scroll down for serving sizes, prices and how to order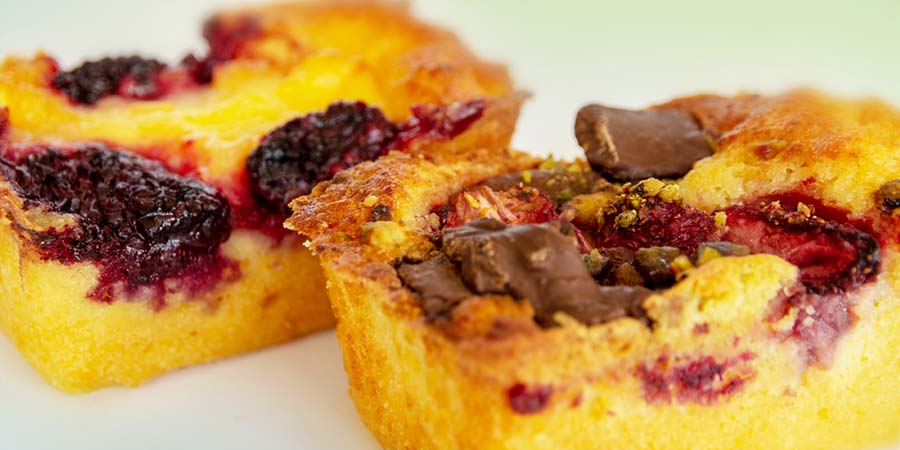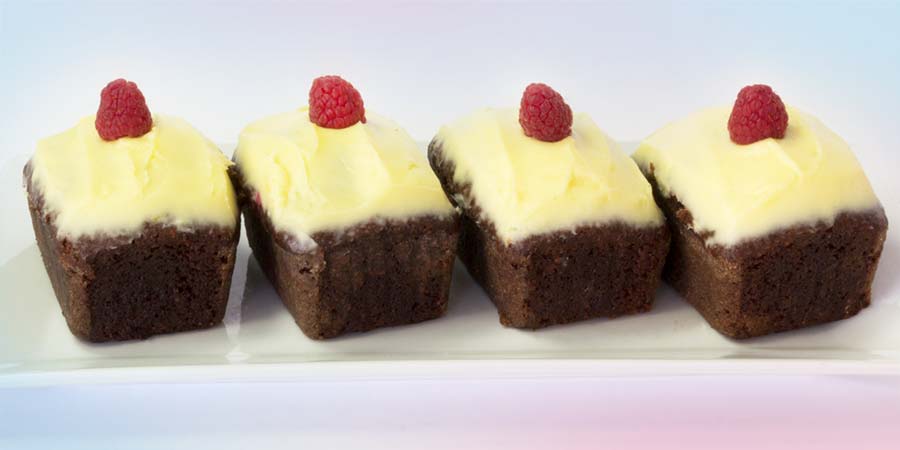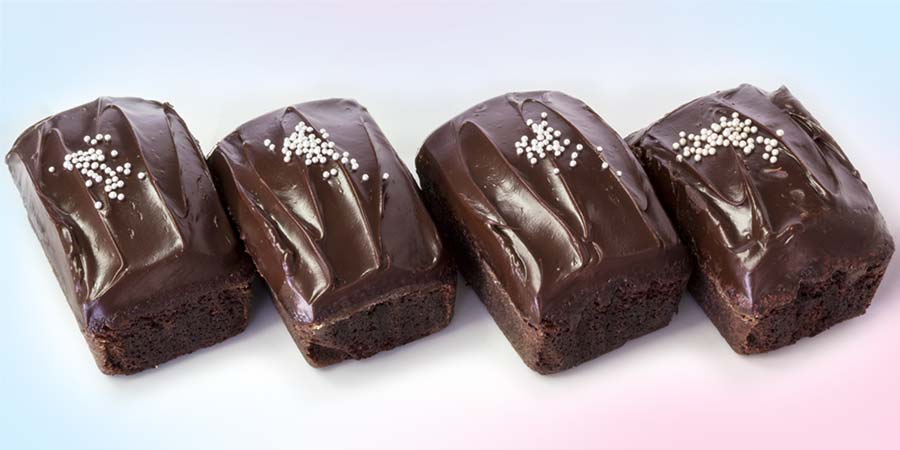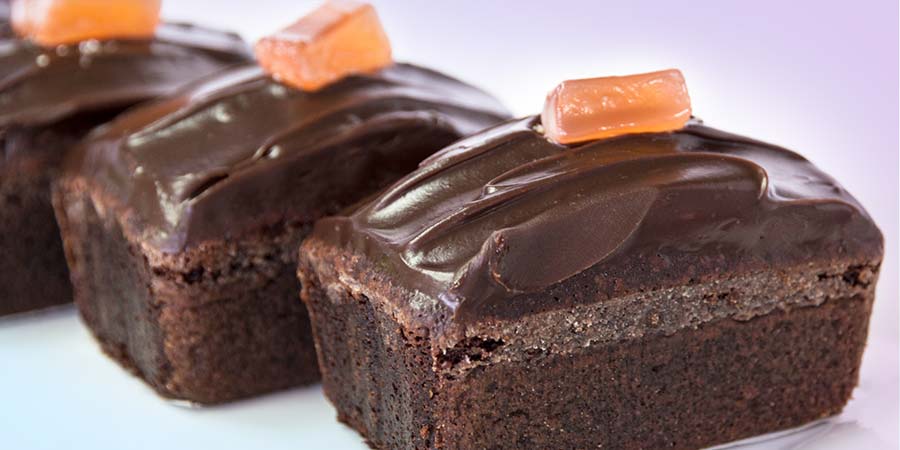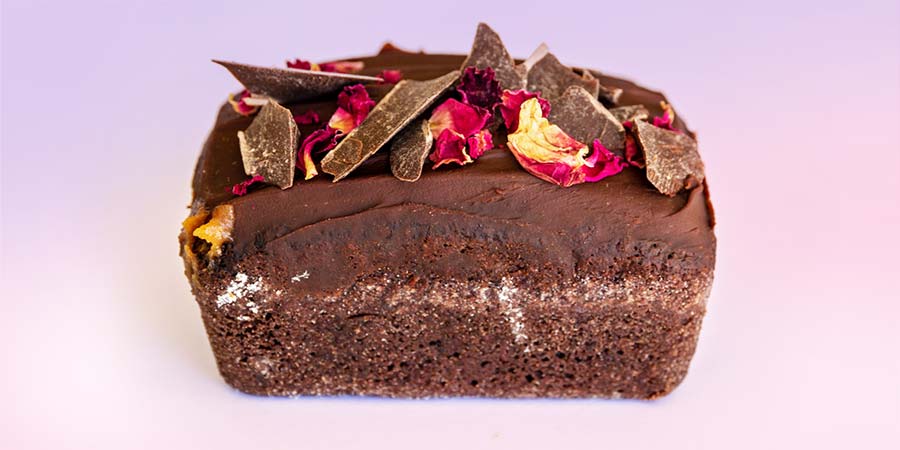 Bar Cakes
Perfect for any celebration and available in a range of delicious flavours
All of our cakes are also available in an individual bar size.
– Italian Ricotta Bar Cake (flavours vary)
– Butter Bar Cake
– Raspberry Velvet
– Classic Chocolate
– Turkish Delight
– Carrot Cake
– Flourless Vegan Chocolate Cake
– Flourless Vegan Tea Cake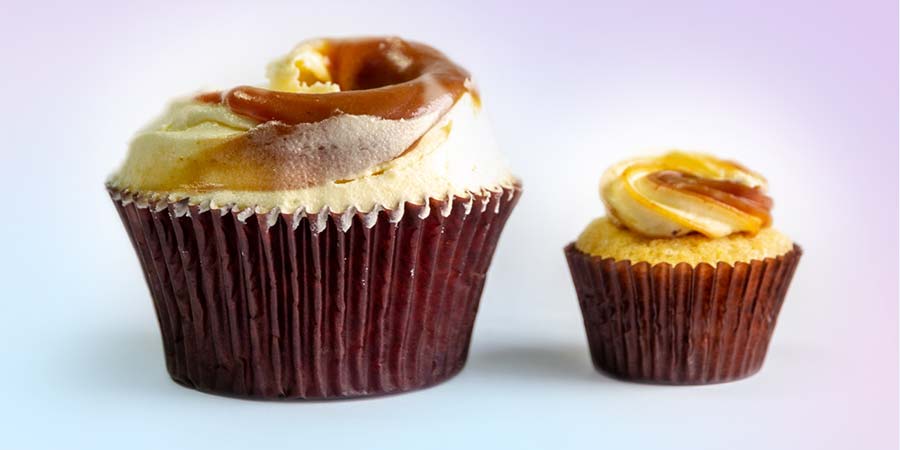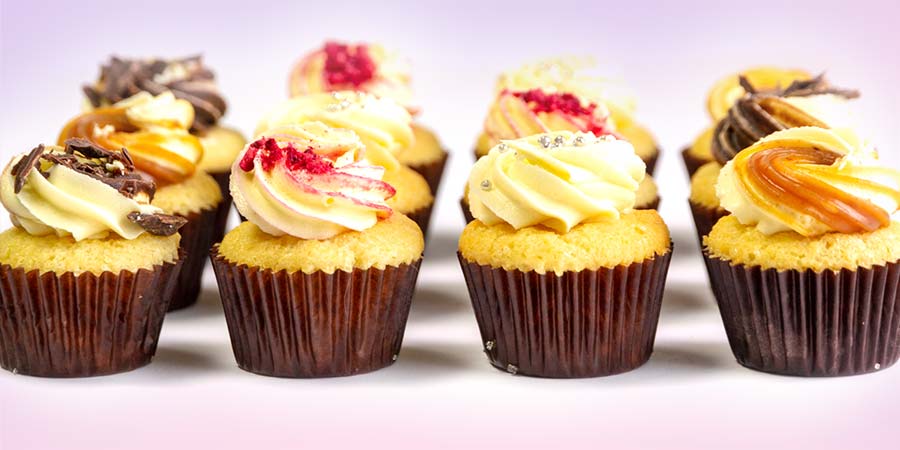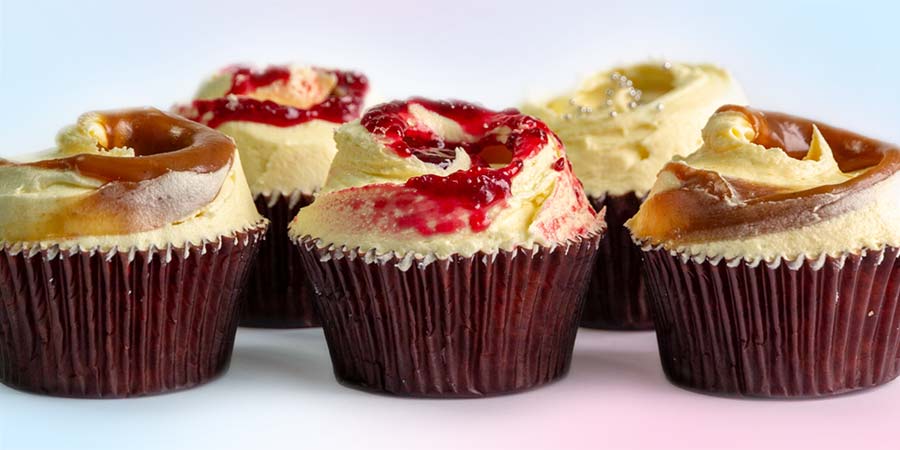 Cup Cakes
Made to order and available in standard and mini sizes.
Flavours include: – Butter Cake, Raspberry Velvet, Turkish Delight, Classic Chocolate, Carrot & Walnut, Flourless Brownie (Northgate only)
Standard Cupcakes – Baked to order / Minimum of 6
Mini Cupcakes – Available Baked to order / Minimum of 12
We also have a great range of ready to buy cakes in our stores,
perfect for that last minute special celebration.
ROUND CAKES - Chocolate and Traditional

| Serves | Size (Diameter) |
| --- | --- |
| 4-6 | Small 5" |
| 8-12 | Midi 7" |
| 12-20 | Medium 9" |
| 20-30 | Large 11" |
| 35-40 | X Large 12" |
| 40-45 | XX Large 13" |
SQUARE CAKES - Chocolate and Traditional

| Serves | Size (Square) |
| --- | --- |
| 30+ | Medium 10" |
| 40+ | Large 11" |
| 50+ | X Large 12" |
Important Cake Ordering Information